Who else fancies as Rooster Rojo Tequila?
This is the perfect time to enjoy refreshing, fruity cocktails, and tequila is the perfect spirit to use for your drinks. Rooster Rojo Tequila is the big new spirits trend, so cocktail lovers should prepare for Easter and Mother's Day entertaining by looking out for one of the finest tequilas…
This collection of authentic tequilas is made with 100% Blue Weber Agave. There are currently five expressions available – Blanco, Reposado, Anejo, Smoked Pineapple, and Ahumado. These hand-crafted spirits come in a distinctive, embossed bottle featuring the 'Red Rooster' – the Rooster Rojo – a symbol of Mexico where these are made.
Put a spring in your step with Rooster Rojo Tequila
Put a spring in your step with these delicious make-at-home cocktails. Rooster Rojo Tequila is widely available through Ocado, Amazon and other online drinks retailers.
First up is this superb Pineapple and Chocolate Sling. It's simple to create yet tastes complex due to the authentic, premium, smoked pineapple tequila. This is the only one of its kind on the market and is made using Red Spanish Pineapples. The spirit has richly exotic, smoky yet fruity taste notes which combine beautifully with that Easter staple – chocolate.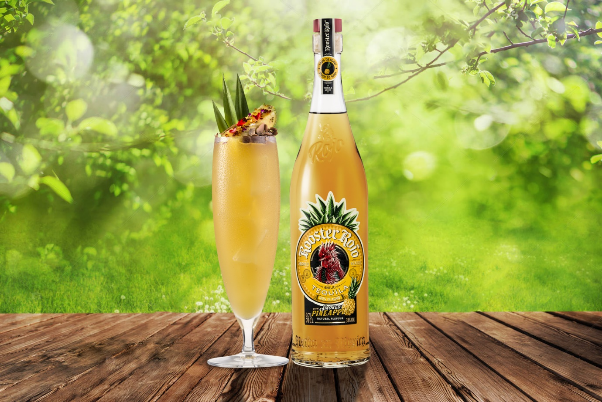 Ingredients
50ml Rooster Rojo Smoked Pineapple Tequila
25ml Pineapple puree
3ml Chocolate bitters
15ml Lime juice
50ml Pineapple juice
Method
Pour all the ingredients into a shaker with plenty of ice. Shake Rooster Rojo Tequila until chilled. Strain into a tall Sling glass and garnish with a pineapple leaf, shaved chocolate, a fresh coriander sprig and chilli flakes (optional depending on taste).
Kick off a Spring lunch party with style by making a Margarita – the cocktail that put the word 'class' into classic. We like to use Rooster Rojo Reposado which is aged for at least 2 months in French oak barrels to acquire the light oakiness and smooth taste that professional bartenders love.
Rooster Rojo Margarita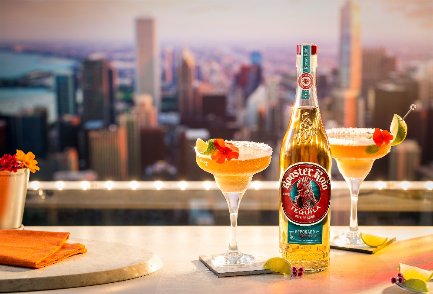 Ingredients
45ml Rooster Rojo Reposado
20ml Triple Sec or, for a sophisticated twist, Mandarine Napoleon
25ml Freshly squeezed lime juice
1 bar spoon of Agave nectar